NEW ENERGY! NEW TASTE! NEW QUALITY!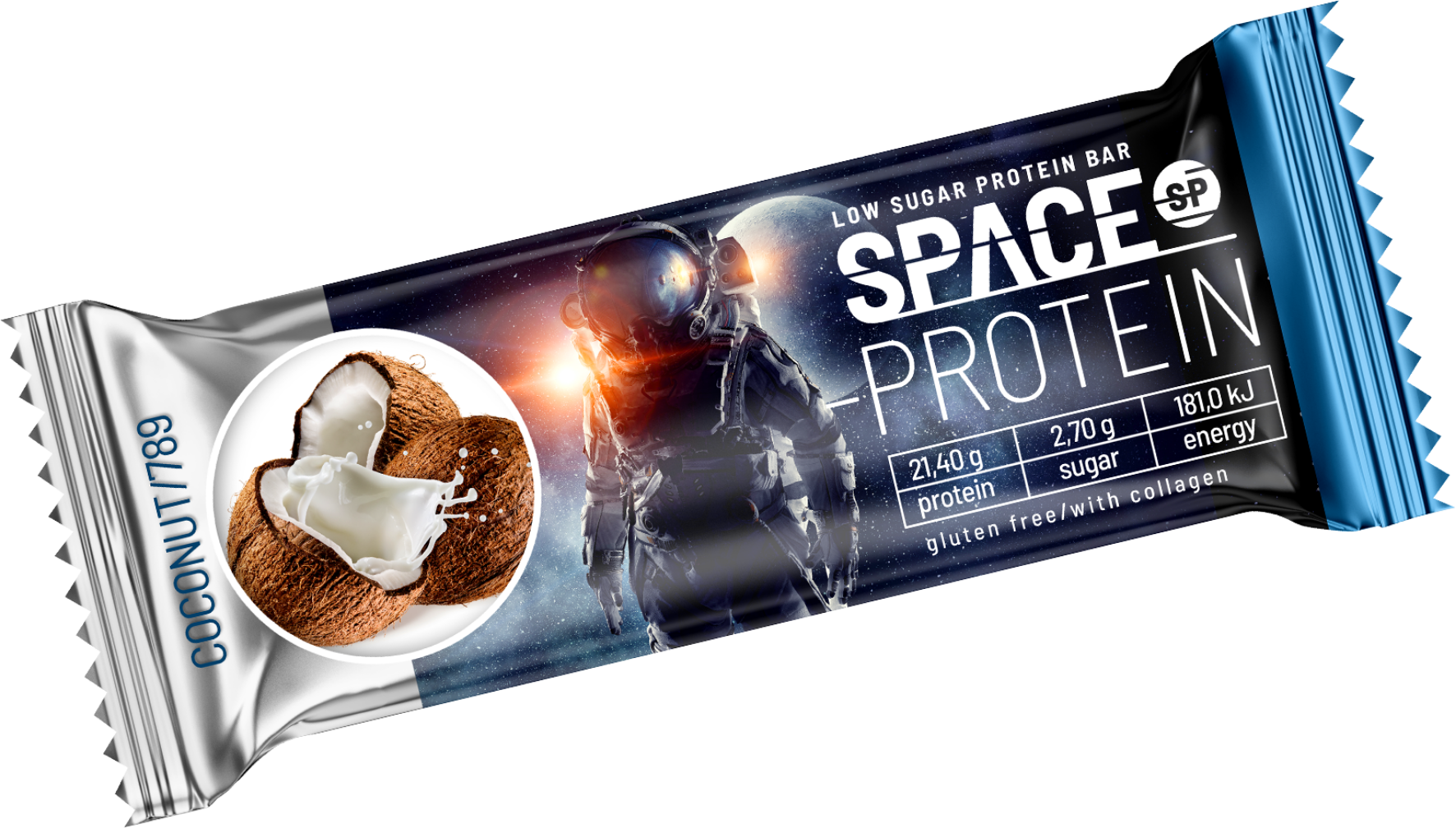 Proteínová kokosová tyčinka
GENUINE QUALITY INGREDIENTS, ORIGINAL RECIPE, INCREDIBLE SOFT TASTE.
SPACE PROTEIN bars are low in carbohydrates (sugars) and high in protein, so they are ideal for athletes and ordinary active people who need to replenish energy at any time during the day. Thanks to the original recipe and genuine ingredients, the bars are extra soft, tasty and healthy. SPACE PROTEIN bars are made in Slovakia in six special flavors: coconut-cheesecake, salted caramel, cherry-poppy, chocolate-caramel, chocolate and coconut.